From Wataru Ohkawa the inventor of Chromatone

Get a Chromatone (CT-312, Wholetone Revolution) for free!
It has been 30 years since we announced the first model, the Rapian, in 1987.
I'm also celebrating the 50th anniversary of my walking the earth! These anniversaries come pretty quickly, don't they?

For our 30th anniversary, I decided to give you a Chromatone for free! I thought you would find them to be beneficiary, and I want everyone to have even greater experiences with the Chromatone so that the next 10 year anniversary can be that much more exciting!

Please click this link if you are interested!

■There is a favor I would like to ask those who receive a free Chromatone■
Please take your time and review the Chromatone carefully.
Please spread your opinions any way you can including using SNS. We accept all of your opinions including negative ones.
If you're not using your Chromatone anymore, please donate it so that someone could have first-hand experience using this unique instrument.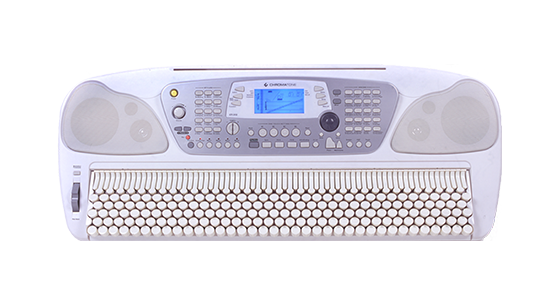 CT-312

We made the CT-312 for beginners. It's easier to transition from the piano to the Chromatone because the width of each of its 71 keys is the same. The CT-312 also comes with built-in speakers.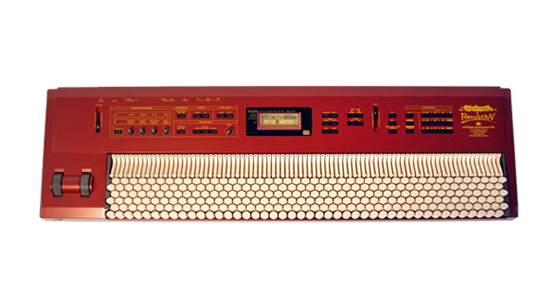 Wholetone Revolution
The Wholetone Revolution is more unique when compared to both the CT-312 and a piano of the same size. The Wholetone Revolution has 88 keys compared to the CT-312's 71 keys and 61 keys for a piano of the same size. The Wholetone Revolution is also able to change the key pitch. External speakers are required, but headphones can be used as well.
The Wholetone Revolution is out of stock.
Detailed content
Shipping Details
We will only send the Chromotone after it passes a strict quality check.
Shipping and handling charges are at the customer's expense.

The information regarding shipping to countries outside of Japan is as follows.
Asia
North America,
Central America, Middle East,
and Oceania
Europe
South America
Africa
¥21,000
¥26,500
¥30,000
¥45,000
¥45,000

Depending on the country, a duty or import tax may be charged.
The item will be shipped as a demo unit with a value of ¥0. If there are any questions regarding postage or import taxes, please contact the custom office of the destination country for more details.
Only PayPal can be accepted for the payment of shipping and handling charges.
Note
・The campaign will finish once the current stock is depleted.
・We will give preferential treatment to customers who have previously purchased a Chromatone.
・One Chromatone per person.
・There is no warranty on any Chromotone received as a part of this campaign.
・Shipping and handling charges are at the customer's expense.
・No exchange or return for damages occurred while in transit.
・The included adapter is intended for use in Japan. A converter will be necessary for use outside of Japan.